Our HOME page has additional information on PLAYGROUND SAFETY LABELS, PLAYGROUND INSPECTION TOOL KITS, Expert Witness services, etc.
We are very sorry, but there is a hold on performing audits and inspections for owner/operators (parks, schools, HOA's, etc.), as we are only doing inspections for litigation cases using ZOOM (or other virtual platforms) now. Below is some helpful information that you might find useful. Thank you!
Click here for label information, requirements, references, etc. concerning Safety Signs/Labels.
Scott Burton is one of the original Certified Playground Safety Inspectors (CPSI), and is also S.A.F.E. certified!
The National Playground Safety Institute agrees that a "third party" statement of compliance (other than IPEMA) "is another form of compliance assurance of ASTM Standard compliance" (P.S.I.N.A., 4TH ED., page 158, 6b). Be sure that whoever you go with offers a Statement of Compliance and can assure compliance to ASTM, CPSC, and federal ADA (accesibility) laws.
Your liability is far less if you find out what your hazards are and make an overall plan to get them corrected, as opposed to NOT having an audit performed at all and waiting for an accident to happen! The playground rules have been out since 1981!
IMPORTANT NOTE; It is simply our opinion that, ideally, a Certified Playground Safety Inspector (CPSI) that you hire should not be someone that sells playground, sports or recreational equipment, surfacing, or even parts, so the work they perform for you remains free from bias or conflict of interest. The CPSI should be someone who can draw upon many years of PAST consulting experience to offer you the best specific modification recommendations! We herre at Safety Play, Inc., also believe that, in addition, they do NOT make repairs to your equipment. This way, they will not profit from it since it could be a conflict of interest and could make it a bias service . See the "QUALIFICATIONS" page and be your own judge!
We have performed playground safety inspections / audits at OVER 3,000 SITES so far, with a variety of equipment at each site, which makes it literally THOUSANDS and THOUSANDS of pieces of equipment that have been inspected / audited, inside and outside of the USA!
Inspections are "routine maintenance inspections" that are performed on a frequency based upon factors such as type of equipment, age, vandalism, use, etc., usually by your own qualified personnel as an on-going process. Inspections are commonly performed, yet the most hazardous points that are being missed are found only in an audit! So, "Inspections" are NOT "Audits".
Audits are extremely detailed reports that discover hazards that are not being found in typical inspections. A professional audit lists hazards in a priority manner so that you can get underway with a safety plan. This allows you to handle the most dangerous conditions first, and then the others, or you can budget for the others later if you must. Audits are generally performed once per year on each piece of equipment (as opposed to inspections that are done more frequently and check for a far lesser amount of things), and again if the equipment becomes modified, moved, or has pieces added to it later. Audits should also be performed whenever the rules are revised.
Your staff, even if Certified Inspectors, may detect only so much, like anyone else, for a number of different reasons. They may have been "out of the loop" of playground safety compared to an expert in the field. The Standards and Guidelines may have been updated, and your inspectors may not have been trained on the latest updates. The Standards and Guidelines can be difficult to interpret correctly, and they are contradictory on some issues. There are a LOT of rules found in CPSC that are not found in the ASTM Standards, and vice versa! Your inspectors may not have the experience that it takes to be able to properly design a specific modification that will pass all of the tests. Quite frequently, one hazard might be created by fixing another, and it is left undetected! Having a third party audit / inspection helps eliminate "biased self-inspection" accusations.
Has the manufacturer or installer promised to supply equipment that complies with the Standards and/or Guidelines? If they HAVE promised compliance and you want to be certain that there are no hazards, a 3rd party inspector can check the plans, designs, and/or site itself to see if any hazards exist and help you to get them corrected!
LIABILITIES FOR OWNERS; you are STILL liable if you choose NOT to have an audit or inspection performed and be told about the hazards. This is because you are in the "business" of providing this equipment and will face the claim that you "knew or should have known" about those hazards. Also, you are liable if you know of a hazard and do nothing at all, and should make the attempt to get the hazards corrected. If you are concerned about liability for fixing the hazards, hire an outside contractor to do it and "transfer" that liability!
WARRANTEES should NOT be void on equipment that you DO NOT modify. If they are, this tells you something about the supplier. FOR EXAMPLE; if one of many pipes break on one component (say, one pipe rung on an Arch Climber), and you replace the one pipe (by hiring a local welder to come out and do it for you), the warrantee may be void on that one NEW pipe on the climber, but the warrantee should NOT be void on the other pipe rungs that did not break (yet).
We accept the major CREDIT CARDS shown below (a small credit card convenience fee applies, but we help pay some of it).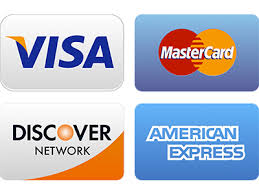 Email safetyplay@mindspring.com or, call our
TOLL-FREE Nationwide sales line: 1-888-878-0244 for a quote on products or services.
SAFETY PLAY, INC.®
FLORIDA
10460 Roosevelt Blvd., #295
St. Petersburg, FL. 33716
CALIFORNIA
7095 Hollywood Blvd., #1308
Los Angeles, CA. 90028
TOLL-FREE Nationwide sales line: 1-888-878-0244
Additional Phone or Fax: (727)-522-0061
E-mail us at: safetyplay@mindspring.com
COPYRIGHT 2022. ALL RIGHTS RESERVED.
Updated on 1/8/2023