STATEMENT OF COMPLIANCE
Our HOME page has additional information on 3rd party safety AUDITS, PLAYGROUND SAFETY LABELS, expert witness services, etc.
LOWER YOUR LIABILITY and INSURANCE !
We offer a program that verifies compliance to ALL of the applicable rules, including ASTM Standards, ANSI Standards, CPSC Guidelines, and ADA laws on accessibility!
OWNERS:
SHOW that YOUR equipment complies with laws, standards, and guidelines. Get the peace of mind that the users are safe, while you lower your liability and insurance rates!
MANUFACTURERS AND DEALERS;
Sell more equipment when your customers know that YOU comply with rules in effect at the time of sale!
The National Playground Safety Institute ("Playground Safety Is No Accident", page 99) agrees that a "third party" program is "another form of compliance assurance". A Statement of Compliance will be supplied to you once we have inspected and passed your recreation/playground/sports site or plans.
Hourly rates with a "NOT TO EXCEED" price will save you MONEY!
Please inquire about our INEXPENSIVE PRICES! may apply.
Please call or e-mail for a proposal for your specific needs.
International customers are always welcome! Please inquire about foreign audits/inspections and travel rates.
Now accepting these major CREDIT CARDS!
(A small credit card service fee applies)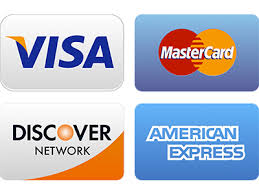 Email safetyplay@mindspring.com or, call our
TOLL-FREE Nationwide sales line: 1-888-878-0244 for a quote on products or services.
Serving clients in the USA and abroad!
SAFETY PLAY, INC.®
FLORIDA
10460 Roosevelt Blvd., #295
St. Petersburg, FL. 33716
CALIFORNIA
7095 Hollywood Blvd., #1308
Los Angeles, CA. 90028
TOLL-FREE Nationwide sales line: 1-888-878-0244
Additional Phone or Fax: (727)-522-0061
E-mail us at: safetyplay@mindspring.com
International customers are always welcome!
COPYRIGHT 2022. ALL RIGHTS RESERVED.
Updated on 5/2/2022