Our HOME page has additional information on 3rd party safety AUDITS, PLAYGROUND SAFETY LABELS, expert witness services, etc.
STANDARD and ADVANCED Classes!
Please note:
Although Scott Burton has been a trained instructor for the Certified Playground Safety Inspector courses, this is not the same class and you will not become certified afterwards. We DO, however, offer classes for beginners and for those who are already certified and want to learn more about hazard identification techniques and information that is not typically found anywhere else.
IMPORTANT NOTE:
SAFETY PLAY, INC.® does not sell playground, sports or recreational equipment, surfacing, or even parts, so the work we perform for you remains free from bias or conflict of interest. We are also INSURED. We DO, however, draw upon many years of PAST manufacturing and consulting experience to offer you the best specific modification recommendations! In addition, we do NOT make repairs to your equipment, not so much as a nut or a bolt. This way, we will not profit from it since it is a conflict of interest and makes it a bias service, so beware of the companies that perform audits yet still offer these products and services. "Local" companies may not provide you with the more important factors of having the expertise and experience of having WRITTEN the rules that ALL STATES must adhere to, as well as having other important qualifications. See the "QUALIFICATIONS" page and be your own judge!
We have performed services in AND out of the U.S.A. (Canada, Sweden, Guatemala, Cayman Islands, Jamaica, British Virgin Islands). So don't be concerned about us not being in your "neighborhood" since we typically combine jobs with other clients in your area, which combines costs and in turn saves you money! Remember, we also offer FREE AIRFARE so now we're LOCAL!
CLASSES ARE ESSENTIAL FOR:
Risk Managers
Sales Representatives
School Personnel
Parks and Recreation Personnel
Licensing Boards (Child Care, etc.)
Inspectors
Supervisors, etc.
CLASSES REDUCE INJURIES AND DEATHS
A statement of compliance can LOWER YOUR LIABILITY, RISK and INSURANCE RATES (ask your insurance agent).
CLASSES WILL PROMOTE YOUR CONCERN toward safety and community public relations.
Eliminate popular fallacies regarding "PROPER" behaviors, "SAFE" equipment and surfacing, and "CORRECT" supervision and maintenance.
Please call for Standard or Advanced Classes. CEU's can be granted. Classes range anywhere from 1/2 hour to one full day.
FEES --- Please call for INEXPENSIVE group rates.
to your agency if awarded a minimum volume contract! Please inquire.
Please call or e-mail for a proposal for your specific needs.
International customers are always welcome! Please inquire about foreign classes and travel rates.
Now accepting these major CREDIT CARDS!
(A small credit card service fee applies)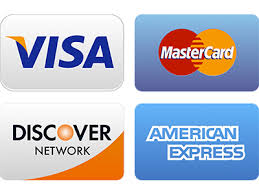 Email safetyplay@mindspring.com or, call our
TOLL-FREE Nationwide sales line: 1-888-878-0244 for a quote on products or services.
Serving clients in the USA and abroad!
SAFETY PLAY, INC.®
FLORIDA
10460 Roosevelt Blvd., #295
St. Petersburg, FL. 33716
CALIFORNIA
7095 Hollywood Blvd., #1308
Los Angeles, CA. 90028
TOLL-FREE Nationwide sales line: 1-888-878-0244
Additional Phone or Fax: (727)-522-0061
E-mail us at: safetyplay@mindspring.com
International customers are always welcome!
COPYRIGHT 2010. ALL RIGHTS RESERVED.
Updated on 5/3/2021