Our HOME page has additional information on 3rd party safety AUDITS, PLAYGROUND SAFETY LABELS, expert witness services, etc.
DON'T FIND OUT TOO LATE THAT YOUR SITE IS UNSAFE!
Scott Burton is one of the original Certified Playground Safety Inspectors (CPSI), and is also S.A.F.E. certified!
INSURED SERVICES! Specify ERRORS and OMISSIONS, PROFESSIONAL and GENERAL LIABILITY coverages for your consultant!
Does the equipment you are about to buy (or supply to your customer) REALLY pass the safety tests?
Let an expert give you an UNBIASED report without a conflict of interest!
EVALUATIONS REDUCE INJURIES and DEATHS
EVALUATIONS LOWER YOUR LIABILITY.
EVALUATIONS LOWER YOUR RISK FACTOR if you go to court.
EVALUATIONS LOWER YOUR INSURANCE due to approved plans (ask your agent).
We help you select the LEAST EXPENSIVE equipment with the highest quality and safety grades so you can SAVE MONEY by avoiding future modifications! We help select the styles that result in the lowest maintenance costs!
We inspect your proposed plans, drawings, catalogs, and specifications (we carry a complete line of supplier's catalogs). Then we research them for compliance with all applicable laws, ASTM Standards, CPSC Guidelines, ADA accessibility, as well as what is standard for your particular industry. Then we recommend the best supplier in the interest of safety, play value, lowest purchase and maintenance costs.
We inform you of SPECIFIC equipment changes that need to be made in order to comply.
For playground projects, our PLAY VALUE determinations mean that you will not purchase excessive decks, slides, etc., and you get the "right design mix" for each project!
Services include evaluations of the equipment and proposed site (fencing, drainage, a wide range of various hazards, etc.), surfacing, signage, Americans with Disabilities Act (ADA) accessibility, risk reduction by design, the play and/or use values, etc.
WE OFFER BID ASSESSMENTS! Please inquire.
Receive a STATEMENT OF COMPLIANCE for approved plans.
FEES
Only 2% to 6% of the equipment retail value is the "not to exceed" fee. Our hourly rate applies (limited to the "not to exceed" fee). The minimum charge is $200.00. Please call for a quote.
---- PLEASE INQUIRE!
Hourly rates with a "NOT TO EXCEED" price will save you MONEY!
Please inquire about our INEXPENSIVE PRICES! may apply.
Please call or e-mail for a proposal for your specific needs.
International customers are always welcome! Please inquire about foreign audits/inspections and travel rates.
Now accepting these major CREDIT CARDS!
(A small credit card service fee applies)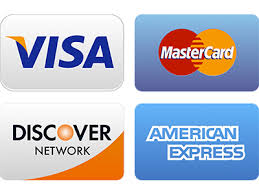 Email safetyplay@mindspring.com or, call our
TOLL-FREE Nationwide sales line: 1-888-878-0244 for a quote on products or services.
Serving clients in the USA and abroad!
SAFETY PLAY, INC.®
FLORIDA
10460 Roosevelt Blvd., #295
St. Petersburg, FL. 33716
CALIFORNIA
7095 Hollywood Blvd., #1308
Los Angeles, CA. 90028
TOLL-FREE Nationwide sales line: 1-888-878-0244
Additional Phone or Fax: (727)-522-0061
E-mail us at: safetyplay@mindspring.com
International customers are always welcome!
COPYRIGHT 2022. ALL RIGHTS RESERVED.
Updated on 5/2/2022