Our HOME page has additional information on 3rd party safety AUDITS, PLAYGROUND SAFETY LABELS, expert witness services, etc.
EVALUATING YOUR EXISTING SAFETY PROGRAM or MANUAL
We offer evaluations of your existing maintenance, repair, renovation, and replacement schedules, plans, records, forms, audits, documents, policies and staff training records. This will set the basis for the improvement upon an existing program. SEE BELOW FOR A NEW PROGRAM.
We make recommendations on how to improve upon your program or manual and rewrite it to get your department on the right track towards safety.
COSTS
Initial evaluation will depend upon how much there is to review. It is generally less than $2,000.00.
Final program cost can be estimated at the completion of the initial evaluation. A "not to exceed" can be quoted. If only minor changes are made to an existing policy, it will be included in the initial evaluation fee.
NEW SAFETY PROGRAM or MANUAL
To start a NEW PROGRAM from scratch, the total cost will be quoted to you. This is quite affordable and includes one day of consultation and training with your personnel.
The following are what is generally included in a comprehensive safety manual and training;
Customized Inspection and Maintenance Forms for each site that are for Daily, Weekly, Monthly, and/or Quarterly inspections
Mission Statement and Committment To Safety Policy
Supervision and Behaviors
Risk Management section
Maintenance and Modification Recommendations to comply with all rules in effect
Record Keeping
Tips on Purchasing Equipment
Planning Concerns
Comparison Sheets
Accident Report forms, etc.
Hazard Points, ratings, and scores
Misc. Tips
Update section (re; latest revisions of rules/laws to comply with)
INSURED SERVICES! Specify ERRORS and OMISSIONS, PROFESSIONAL and GENERAL LIABILITY coverages for your consultant!
PLEASE INQUIRE FOR MORE INFORMATION
Please call or e-mail for a proposal for your specific needs.
International customers are always welcome! Please inquire about foreign travel and rates.
Now accepting these major CREDIT CARDS!
(A small credit card service fee applies)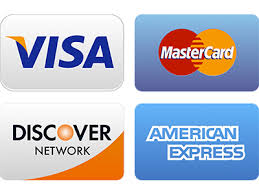 Email safetyplay@mindspring.com or, call our
TOLL-FREE Nationwide sales line: 1-888-878-0244 for a quote on products or services.
Serving clients in the USA and abroad!
SAFETY PLAY, INC.®
FLORIDA
10460 Roosevelt Blvd., #295
St. Petersburg, FL. 33716
CALIFORNIA
7095 Hollywood Blvd., #1308
Los Angeles, CA. 90028
TOLL-FREE Nationwide sales line: 1-888-878-0244
Additional Phone or Fax: (727)-522-0061
E-mail us at: safetyplay@mindspring.com
International customers are always welcome!
COPYRIGHT 2010. ALL RIGHTS RESERVED.
Updated on 5/3/2021