ATTORNEYS: Please call with details of your case to receive a detailed "Curriculum Vitae".
NOTE; *We offer "VIRTUAL" inspections, depositions and trial appearances (via Zoom, etc.) during these difficult times, instead of traveling and incurring more costs, which saves you money! Please ask for details!
If you are an ATTORNEY for the Defendant or the Plaintiff, consider these facts:
Neglecting to use an expert can result in a substantial loss of money, and often the entire case, if key elements are overlooked.
The use of an expert adds CREDIBILITY to your case!
SCOTT BURTON has been on the ASTM Subcommittees that write the national Safety Standards and has helped write the national Consumer Product Safety Commmission Guidelines.
SCOTT BURTON is an experienced expert in the field of playground, recreation, and sports litigations. He is an ex-manufacturer and is experienced in manufacturing, design, planning, safety signs, safety classes, inspections, audits, and installations. Please click here for additional qualifications on SCOTT BURTON or provide us with the details of your case and get an even more detailed Curriculum Vitae (resumé) if you have a lawsuit pending or are in need of expert witness services. PLEASE NOTE that the "Qualifications" page is NOT a "Curriculum Vitae". It is simply a summary of his history and experience, so please ask for a Curriculum Vitae and we will send it to you once we have spoken about the case and there are no conflicts of interest, and discuss whether the case has merit.
Scott Burton offers his assistance in investigations, inspections, surface and equipment testing, potential liability problems, views of the opposing counsel, precautions taken (or not taken), supportive documentation, research, scaled models, depositions, and courtroom testimony.
Clients include Plaintiff attorneys, as well as Defense attorneys representing clients such as Disney, Sears Roebuck, K-Mart, La Petite Academy, Burger King, Carl's Jr., various manufacturers, insurance companies, parks & recreation departments, public and private schools, child care centers, restaurant chains, museums, zoos, homeowners associations, churches, campgrounds, etc.
Scott Burton has accepted over 540 cases as an expert witness to date in 43 states & Canada, turned down way over 500 cases as well (mostly due to lack of merit to the case, or he was already on the other side, or it simply was not a good fit), given 99 depositions and has testified in court over 28 times, plus four more times where the cases settled right before he took the stand. The case ratio is approximately 60% Plaintiff and 40% Defense.
Scott has been honored with the 2008 "Playground Safety Advocate of the Year" award by the National Program for Playground Safety.
As all experts should practice, we refund any unused portions of retainers or advances received*. To date we have refunded OVER $200,000.00 (ranging from $5.30 to $7,777.65) to over 140 attorneys due to funds that were received but not earned (due to cases settling, or closing in some manner, with a refund due). Why? Because that is the way it should be. Ethical. If we earn it, it's ours, if not, it's simply refunded*! You may also choose to donate your refund to the many children's charities through the Masonic Lodge! *(Exceptions; daily, flat, or minimum fees are non-refundable. Call for details).
Member of Masonic Lodge #139 (Master Mason).

REASONABLE RATES !
PROVIDE DETAILS OF YOUR CASE AND GET A CURRICULUM VITAE.
*Of course we also offer "IN PERSON" services as well, under certain circumstances. NOTE; there is a suspension on all air travel. Sorry.
We accept the major CREDIT CARDS shown below (a small credit card convenience fee applies, but we help pay some of it).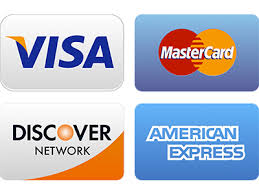 Email safetyplay@mindspring.com or, call our
TOLL-FREE Nationwide sales line: 1-888-878-0244.
Serving clients in the USA and abroad! However, there is a suspension on all air travel right now. Sorry.
SAFETY PLAY, INC.®
FLORIDA
10460 Roosevelt Blvd., #295
St. Petersburg, FL. 33716
CALIFORNIA
7095 Hollywood Blvd., #1308
Los Angeles, CA. 90028
TOLL-FREE Nationwide sales line: 1-888-878-0244
Additional Phone or Fax: (727)-522-0061
E-mail us at: safetyplay@mindspring.com
International customers are always welcome!
COPYRIGHT 2022. ALL RIGHTS RESERVED.
Updated on 1/1/2023